The news was dropped today by the legendary Nana Gilbert-Baffoe that a new version of Tracking202 / Prosper202 is on the horizon. I've been wondering when they would fire back with something new to answer all the new tracking systems released this year (primarily Bevo Media and CPV Lab). I don't have any details about what new changes version 2.0 of 202 is going to include, but according to the beta signup website, it will be "a game-changing totally re-engineered version of Tracking202".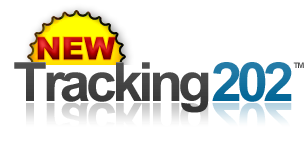 My interest is definitely piqued. Sign up for the beta here if you want to check it out before the general public gets to see it.
UPDATE
Once I confirmed my email for the beta they gave a couple more teasers about functionality:
Unparalleled Flexibility – Track everything in ways not yet available on any of the tracking systems in the market.
Lightning Fast Redirects – We all know slow redirects cost you money and conversions, so we've optimized the new Tracking202 to serve up redirects in the blink of an eye
Fully Open and Expandable – We built this from the ground up to allow you to modify and customize the software via the powerful API we expose
Enhanced Workflow – You shouldn't have to spend hours setting up your links, and with our new enhanced workflow, you won't have to. We're talking bulk uploads and automation galore!
There's more to share – Like the new robust offer rotator, impression pixels, path analysis, enhanced reporting, tons more data points tracked so you can slice and dice things just the way you like it, and the list goes on!