Google is at it again. After dominating the search world, and making a play to dominate the mobile advertising world, now they are inviting themselves into your living room with a new product called Google TV.  It is a joint effort with Sony, and it is supposed to be way better than WebTV (remember that?).
The Big G definitely has their work cut out for them.  It's been tried before, and it didn't do too well.  Nowadays there are plenty of Media Center PCs about.  So if consumers want web on their TV, wouldn't they just get one of those? Only time will tell.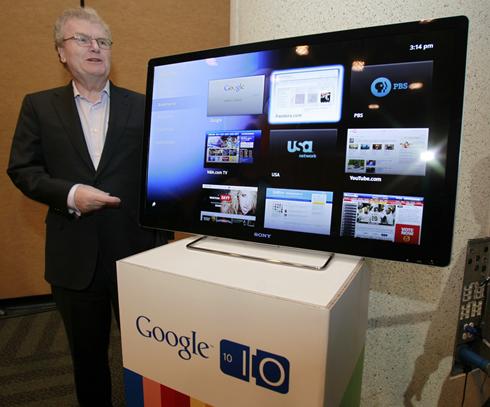 The interesting angle here is for marketers.  As with mobile, there will be a big opportunity for people who jump into this fast.  There's a very strong possibility that if Google is the one behind it, there is going to be advertising involved.  What new types of ads and user engagement will Google TV provide?  Capturing someones attention while they are at home and relaxing could be a good thing for some offers, especially entertainment-based or even dating offers.
I haven't heard anything yet on how the ads will work, and I'm only guessing at this point that there will even be ads.  Maybe the new device will just display the web we are all used to seeing, and there won't be any platform specific ads.  Either way, new and different ways to connect with people online are springing up at a rapid rate, and the next ten years looks to be a good decade for the online world…