Here's a quick history: Affiliate Networks have been doing Referral Programs forever.  The concept is simple, you send them affiliates that you know or from your blog, and they give you a percentage of their earnings as a referral commission. It's usually between 2% to 5% of the gross payouts that are generated by the referred affiliate.
Networks started doing this because it was an effective way to promote their networks on a pay-for-performance basis.  It became immensely popular with the make money online bloggers, and they started making quite a nice bit of cash for their referrals.
Fast-forward to today, and the environment is quite different.  Affiliate Networks are dropping like flies, margins are tight due to the competition, and a lot of referral programs have been phased out.  In some cases, percentages have been dropped.  In other cases, rules have been implemented where the referring party must have a certain amount of earnings each month personally with the network, or else he forfeits his referral commission.  This keeps people from joining networks just to refer and not to promote offers themselves.
What seems to be happening now, however, is a bit different.  The new trick for networks to get around paying for referrals is to tell them to sign up for a second account (without the referral link) after they have been approved for the network.  They usually use the excuse that they won't get the best payouts if they are working under a referral account.  Since the affiliates always want the best payouts, they comply.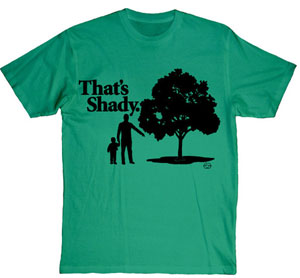 Granted, margins are tight, but I think this is kinda shady.  If a network has reached out to an affiliate or a blogger for referrals, and they send them people, they should get paid for their volume.  If networks can't afford to pay for their referrals because of their margins, then they should just cancel their referral program all together.
That's my two cents.  Has this ever happened to any of you?