Affiliate.com is doing a blogging contest to raise money for Haiti (and for the winning blogger). To enter the contest you are supposed to take a picture of yourself wearing their latest t-shirt.  I figured, why do that when we could have a showdown of all the other guys that have posed for the contest!  Unfortunately, it appears that the only people that have actually taken a picture of themselves for this contest were Shoemoney and Ian Fernando.  Take your pick*: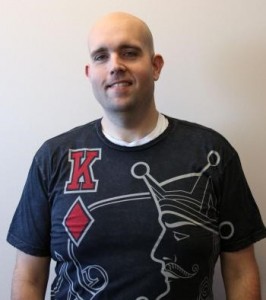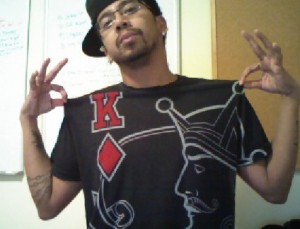 *There's not a poll or anything, because polls are lame.
There were also blog posts by a number of the usual crew like Zac Johnson, John "I'm Gonna Lick His Neck" Chow, and Murray Newlands.  Instead of being creative, however, they simply chose to grab the image from the email that Affiliate.com sent out and post it on their blog.  Real creative guys.  If you don't want to immortalize yourself by doing a gangster pose in an affiliate tee, at least come up with a nifty way to get around it…
On a serious note, if you haven't donated anything to the relief efforts in Haiti, it only takes a second and you can do it by going to StillerStrong.org or texting "Haiti" to 90999 and charging $10 to your phone bill.  Every little bit counts.  We all make tons of money compared to people living in third world countries, let's share the wealth a little bit.