It was only 5 short months ago that I joined the team over at GetAds.  I've known them for years and it was a natural fit.  In fact, things have gone so well that I was promoted this week to Marketing Manager.  This is going to be an awesome challenge and opportunity for me to help grow the company as a whole, but I will be pulling back from managing affiliate accounts.  The good news is, if you were working with me as an affiliate (or thinking about signing up), you will still be able to work with one of top AM's in the industry.  We only hire the best at GetAds.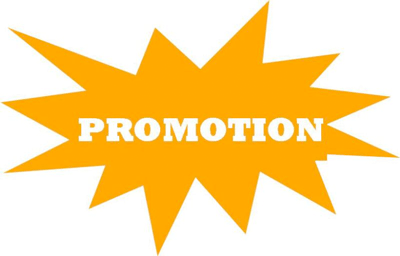 So what will I be doing as Marketing Manager?  For one, I'll be taking over the GetAds Blog.  If you haven't read it before, definitely add it to your RSS reader.  I'll be blogging there regularly and there will be exclusive posts you can't find anywhere else.  I also am taking over our ad campaigns.  The goal is to have as many active affiliates as humanly possible in our network.  I will be in charge of promotions and contests, and other snazzy stuff to try and get you to run with GetAds.
Bottom line, my job is to increase the revenue for the company as a whole.  It will be a definite switch from working with affiliates as an AM on a daily basis, but I'm looking forward to the challenge and I'm grateful for the opportunity.  I'm always about trying new things and finding new ways to make more money for myself and my company.
Don't worry, I'm still running affiliate campaigns on the side, and I'll still be blogging here regularly as well.  So don't touch that dial.  I just wanted to give you an update on what's going on, in case you are one of my affiliates and suddenly logged in to see a different pic up in the top right-hand corner.